In northern Alsace, there is a small village with superb terroirs and outstanding producers − Andlau. One of these producers is Guy Wach on Domaine des Marronniers, run with his wife Marta. The family started out at barrel makers in 1748, and the current name was adopted in 1980.
In total, Domaine des Marronniers has 7.2 ha, 1.2 ha of which are on Grands Crus. The average age of the wines is almost 50 years, and the varieties include 2.6 ha of Riesling and 0.3 ha Pinot Noir.
Of the Grands Crus, Kastelberg has a position of its own. It is the only schisteous terroir in Alsace and it gives wines with a powerful, almost strong aroma and a very special minerality. Kastelberg is only 5.8 ha and the main growers besides Wach are Kreydenweiss, Gresser and André Durrmann.
Wach has won several awards in Riesling de Monde, including a Grande Medaille d´Or for a sensational Riesling Grand Cru Wiebelsberg VT.
The product line is even and everything is top-notch. The generic Riesling Andlau and the Muscat are have also a very good ratio quality/price.
The overall production is 45 000 bottles, indication an average yield of only 47 hl/ha. In the summer, the number of wines for sale may be limited. But do not let this discourage you from visiting one of the best producers in Alsace!
Latest visit: 2006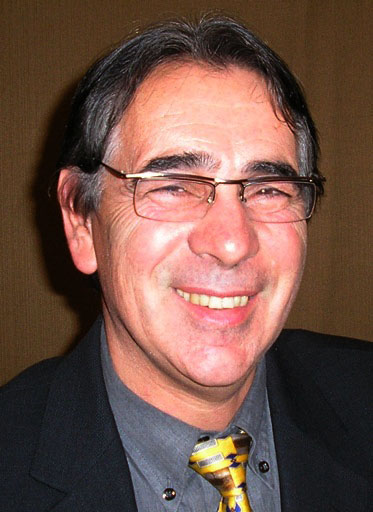 Facts
Key persons
Guy and Marta Wach
Address
5, rue de la Commanderie.
Contact
+33 (0)388 08 93 20
+33 (0)388 08 45 59 (fax)
guy.wach@tiscali.fr
Price range (2006)
Riesling Andlau €6
Riesling Grand Cru Moenchberg €11
Riesling Grand Cru Kastelberg €14
Style
Excellent dry wines ith fruit and minerality.
Reception
Polite and competent. Do not expect English.
Terroir
Grands Crus: Kastelberg, Moenchberg and Wiebelsberg
Lieux-dits: -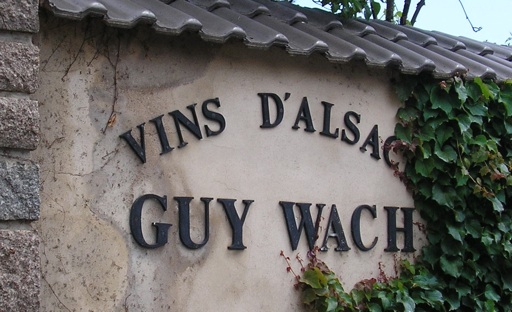 Selected representative wines 2006
Hidden Treasure
Clevner 2004
Very spicy and fruity nose. Full taste that matches all kinds of the food. The fruit is large, and one is misled to believe that the residual sugar is above the 5 g/liter that the wine actually carries. A wine that need time to show its potential.
Basic Riesling
2004 Riesling Andlau
Dense textbook aroma of green apples and some candied lemons. The taste is full and fresh, well balanced and a little bit spicy.
Top Range Riesling
2002 Riesling Grand Cru Moenchberg.
Pure honey and lemon on the nose, including a hint of evolving petroleum. Powerful, fruity taste with more citrus notes. Long aftertaste. Typical of a granitic terroir.
Most Exciting Wine
2003 Riesling Grand Cru Kastelberg
On the Jours des Grand Cru 2005, I tasted some 120 Alsace Rieslings. Of all wines, the fantastic effort stood out. Despite the difficult vintage, Guy Wach has made a complete wine with superb minerality on the nose. The taste is full, elegant, complex and dry with a very good backbone and high but mature acidity.