The valley La Vallée Noble, which houses the twin villages Westhalten and Soultzmatt, is a Mecca for us who love Alsace wines. There is an abundance of talented producers, and the whole culture breathes quality.
The basis is of course the prestigious vineyards. In the northeast we found Strangenberg, in the north Grand Cru Zinnkoeflé, in the south Bollenberg and to the west the inner parts of Vallée Noble.
Philippe Kubler is the third generation of winemakers who bottle wine under the label of Paul Kubler. For even if the tradition in the family goes back to 1620, 1947 is the actual starting year of the firm as we know it today.
Philippe Kubler is widely traveled man with degrees from Bordeaux and experience from Burgundy and New Zealand. He has gradually developed a personal and consistent style that has become increasingly firm over the years. In parallell the cultivation has been converted and become organic. Philippe works traditionally, in a positive sense.
Kubler has a well constructed range of products where the entry line is denoted "K". They are generally at a very high level, and always rewarded with high scores by the French wine press. In addition, the crémant, the different Sylvaner Grand Cru Zinnkoepflé rises way above the average.
In the tasting room, Kubler offers several vintages of all wines, a very appealing feature. The differences between a particular product between vintages can be quite large, so give yourself time to find your particular favorites. While you do that, enjoy the friendly reception by the Kubler family!
Last visit: 2012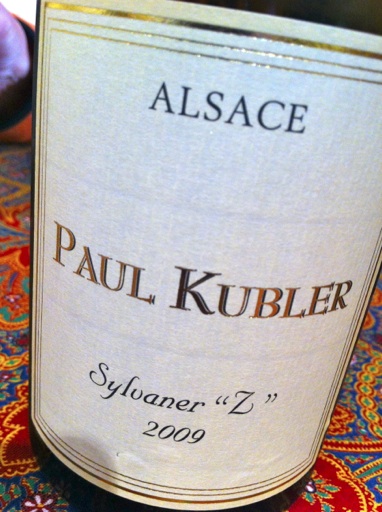 Facts
Key person
Philippe Kubler
Address
103 rue de la Vallée
Contact
+33 (0)389 47 00 75
contact@paulkubler.com
Price range (2012)
Riesling "K" €8,50
Riesling Breitenberg €13
Style
Dry terroir wines with personality.
Reception
Welcoming, personal and humble.
Terroirs
Grands crus: Zinnkoepflé
Lieu-dit: Breitenberg, Weingarten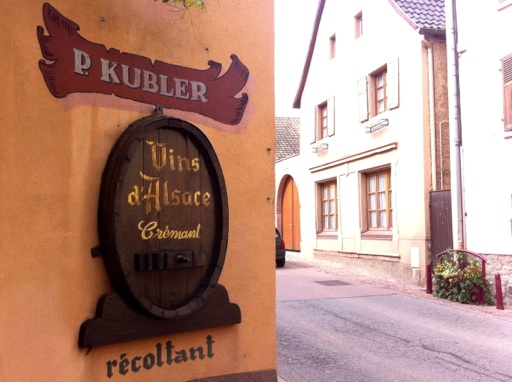 Representative wines (2012)
Hidden Treasure
2011 Pinot Blanc "K"
Fruity aroma of orange, strawberry and some spices. Elegant, quite full-bodied with excellent focus and fresh red fruits in the pleasant aftertaste. Price: € 6.30.
Basic Riesling
2008 Riesling "K"
Rich aroma with toffee, honey and bergamot. Tight, barely medium bodied palate with somewhat harsh acids. Needs to be stored! € 6.80.
Top Range Riesling
2008 Riesling Breitenberg
Generous, toffee aroma of freshly baked apple pie. Rich, complex flavor with a nice volume and a good grip in the ripe acids. Good! Price: € 13.
Most Exciting Wine
2010 Pinot Gris Grand Cru Zinnkoeplé
Lovely scent, filled with apricot, summer flowers and mint. Dense, tight palate with oceans of ripe sweet fruit supported by great acids. Sinfully delicious! Price: € 14