Fréderic and Anne-Caroline Bernhard is young couple that run Jean-Marc Bernhard with profound oenological skill and irresistible charm who put in all effort possible to succeed in a demanding business. The have 9.5 ha of wines, 4 ha out of which are spread over 6 Grand Cru of very different character.
The Grands Crus are the granitic but restrained Wineck-Schlossberg (Katzenthal), the calcareous Florimont (Ingersheim), the succulent Schlossberg (Kientzheim/Kaysersberg), the marly and sun-drenched Mambourg (Sigolsheim), the superb Furstentum (Kientzheim) and the lively Kaefferkopf (Ammerschwihr).
Of these, after all Grand Cru Wineck-Schlossberg has a special place in Berhards heart since it is the best terroir for Riesling in Katzenthal. It transfers the right type of minerality, purity and structure to Riesling and also gives the wine great aging potential, at least ten years.
In addition to its Grand Crus, Bernhard has a series of fine lieux-dits, Hinterberg and Vogelgarten. From Vogelgarten, located between Grands Crus Mambourg and Furstentum, he makes an assemblage of Pinot Gris and Gewurztraminer. An exciting experiment!
While Bernhard makes Riesling from Wineck-Schlossberg and Schlossberg, Pinot Gris from Furstentum, while Gewurztraminer is offered from Florimont, Kaefferkopf and Mambourg. It is very interesting to see how well Fréderic Bernhard manages to express these terroirs despite the fact that Gewurztraminer has almost overwhelming varietal characteristics.
Fréderic Bernhard is very skilled at taking care of the potential and the characteristics of the different terroirs. At more modest levels, the wines of Jean-Marc Bernhard are very reliable, consistent and very good representatives of the grape variety.
Latest visit: 2012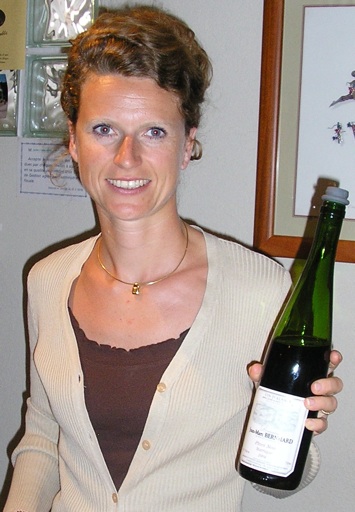 Facts
Key persons
Fréderic and Anne-Caroline Bernhard
Address
21, Grand rue.
Contact
+33 (0)389 27 05 34
+33 (0)389 27 58 72 (fax)
vins@jeanmarcbernhard.com
Price range (2012)
Riesling €6.50
Riesling Wineck-Schlossberg €12
Style
Traditional, full wines with class.
Reception
Welcoming and pleasant. Very good English.
Terroir
Grands Crus: Florimont, Furstentum, Kaefferkopf, Mambourg, Schlossberg, Wineck-Schlossberg
Lieux-dits: Hinterburg, Vogelgarten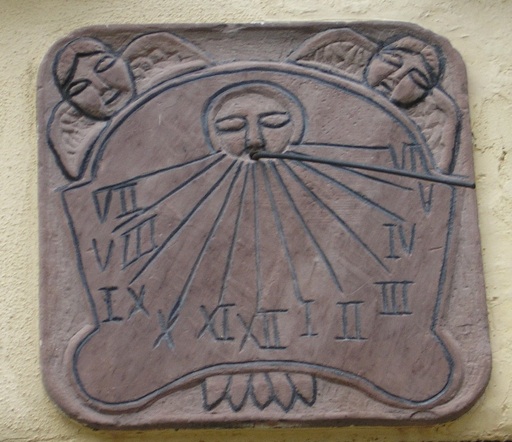 Selected representative wines 2012
Hidden Treasure
2009 Pinot Noir Barriques
Beautiful carmine color. The scent is saturated with black cherries, strawberries and vanilla. The taste is fruity, silky and elegant with lovely acidity and some tannins in the finish. Price: €9.
Basic Riesling
2011 Riesling Vieille Vignes
Classic grape scent of apples, citrus, but also some acacia. Almost medium bodied and clean taste with good fruit, lively acidity and nice minerality. A highly reliable wines, year after year. Price: €6,50
Top Range Riesling
2011 Riesling Grand Cru Wineck-Schlossberg
The fragrance is overflowing with ripe, rich fruit with hints of wet stone and honey. The taste is medium bodied and very elegant with many layers of fruit, wonderfully firm acids, sandy texture and a nice saltiness in the finish. A top wine with a long life ahead! Price: € 12
Most Exciting Wine
2010 Pinot Gris Grand Cru Furstentum
Powerful aromas of apricot, ginger, toffee and smoke. The taste is compact, mature and saturated with huge acid that carries the high sweetness of perfect balance. Long, long aftertaste. Grand Cru Furstentum is a wonderful terroir for Pinot Gris! Price: € 14.