In Alsace you will meet unmatched serenity, beauty, hospitality and, not the least, some of the World's best white wines. Alsace-Wine.net is your guide to wine touring in Alsace by foot, by bike and by car.
Alsace offers charming wines of great quality and unmatched diversity. In the medieval Alsatian villages with their narrow, cobblestone alleys you will meet dedicated producers on terroirs tended by their forefathers since generations.
Enjoy reading about the great Alsace grape varieties Riesling, Gewurztraminer, Pinot Gris and Muscat, as well as Sylvaner, Auxerrois and Klevener d'Heiligenstein. Learn more about the Alsace Grand Cru system, AOC rules, viticulture and the terroirs of Alsace.
Alsace-Wine.net presents several dozens of Alsace producers, many of which are up-and-coming, who all will love to welcome you on their premises.
Bon voyage!
Harvest 2014
Every vintage is unique.The winter was very mild and turned directly into summer end of March. High temperature boosted the vegetation. Although April to June was dry, the wines did not suffer from drought. The rains in July were welcome, in contrast to the ones in August which made the berries susceptible to grey rot. In addition, the insect Suzukii caused huge damage, reducing the crop of Gewurztraminer, Pinot Noir and Pinot Gris dramatically. Our biodynamic cultivation did, however, reduce the damage.
But not everything was gloomy. The harvest was a dream; three weeks of sunny and dry conditions. Riesling, Sylvaner, Muscat and Pinot Gris had incredible maturity, acidity and finesse. Our selection has made all the difference! We remain true to our image.
Etienne Loew, Vigneron à Westhoffen
Search
Wine of the Week
2005 Pinot Blanc, Charles Noll An ordinary wine from an ordinary producer. Nevertheless, this wine has not only managed to survive nine years of cellaring, but even evolved to become really good. The wines of Alsace never falls apart like house of cards when they get a few years old. They get their long lives thanks to fine terroirs, gentle winemaking and that the producers are not so greedy and arrogant as in some other districts.
2005 Pinot Blanc from Charles Zero in Mittelwihr is deeply greenish golden in color. The scent is powerful with honey, wax, vanilla and fresh apricots. The taste is medium bodied with good structure, clear and ripe fruit and a pretty intense acid that gives a good spine. Quite a long, dry aftertaste where the fruit is surprisingly youthful. Price (2014): € 5
Currently in Alsace: Best-buys for under €10
2012 Sylvaner Vérité, Etienne Loew at €10.00
2012 Riesling Effenberg Vielles Vignes, Camille Braun at €8.60
2013 Pinot Gris Cuvée Particulière, Jean-Marc & Frédéric Bernhard at €6.80
2012 Gewurztraminer, André Kientzler at €8.70
2012 Muscat, Bruno Sorg at €7.00
2011 Pinot Blanc Oberberg, Mittnacht-Klack at €5.50
2012 Pinot Noir Rosé, Bruno Sorg at €8.50
2012 Pinot Noir, Wymann at €10.00
Crémant Brut, Jean-Claude Buecher at €7.10
New pages
Producers:
Jean-Claude Buecher i Wettolsheim, specialized on great Crémant.
Mittnacht-Klack in Riquewihr that offers an interesting selection of top Grands Crus from several vintages.
Major update has been made for Domaine loew (westhoffen), and will soon be been made for the producers Camille Braun (Orschwihr), Bruno Sorg (Eguisheim), Bernhard (Katzenthal) and Dirler-Cadé (Bergholtz).
Follow Wines of the Week on blogspot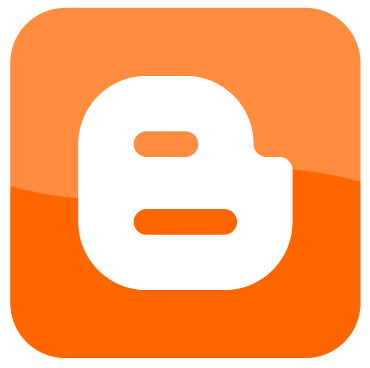 © Per Warfvinge, Dalby, Sweden. Swedish version:
Click here